You Can Reinvent Yourself Anytime
It's been almost five years since I launched Lady Bluebottle. It started as a place for bloggers and writers to share their stories and was a fast but short-lived success. While the overall goal of this site remains the same, a place to find community and encouragement, it looks much different today.
I have reinvented what the Lady Bluebottle brand means more than once. As Instagram grew in popularity, I gravitated towards the social media space. The Lady Bluebottle website was all but abandoned for the heartfelt captions and eye-catching photos circulating on Instagram. As I started sharing more in my own captions, I soon realized I didn't have, or couldn't find, images to go along with my words. So, I started creating my own.
I've always been pretty good with words and any previous attempts at illustration have been, let's just say, unsuccessful. I started following accounts like Jess Rachel Sharp and Cleo Wade and felt inspired. I knew I could write words. I was pretty sure I could circle them or underline them. I wasn't so sure about my ability to draw flowers or really, anything else.
I started very simple. A few words. A paint stroke or two. Creating original content was exhilarating. To know a page was blank when I sat down and filled with inspiration when I stood up was empowering. I was hooked.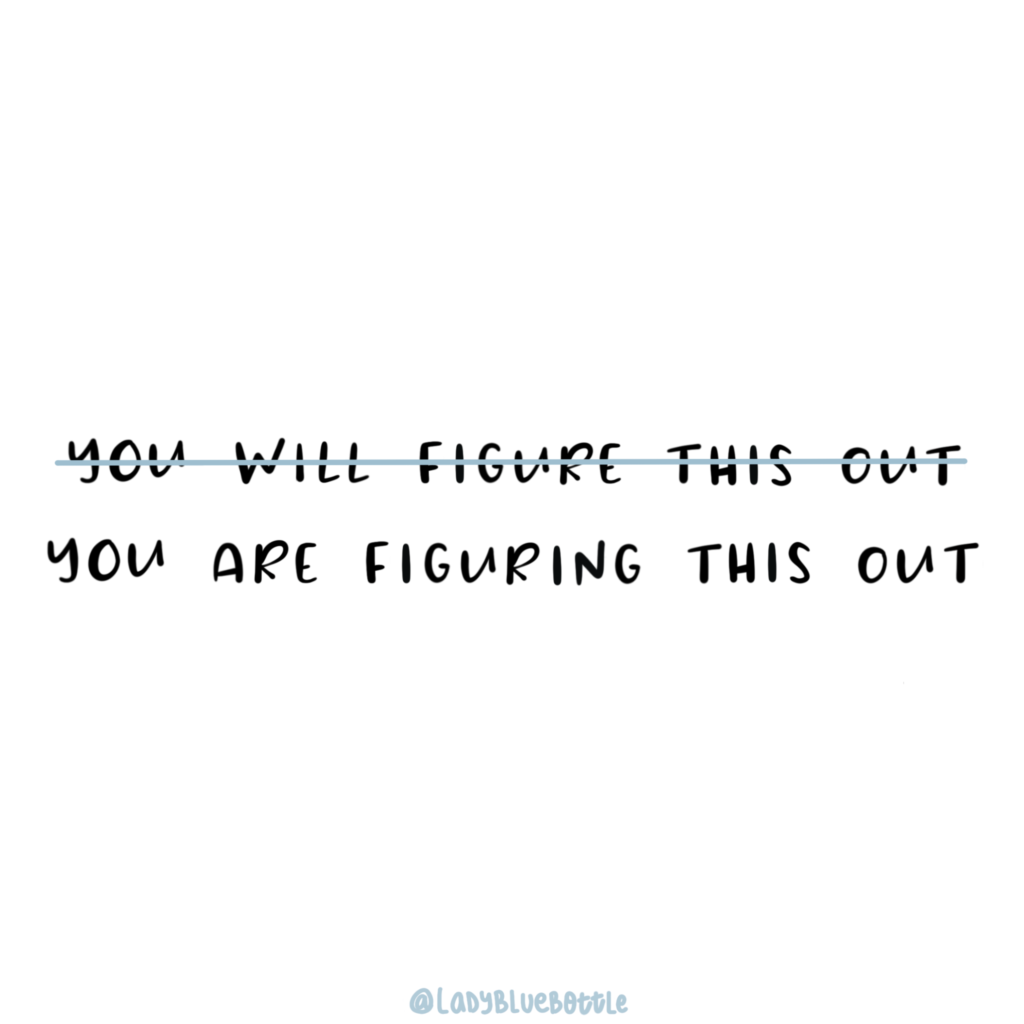 As I shared my illustrations, so did my community, which kept growing. I knew I had to keep creating content. I wanted to keep creating content. I just didn't want it all to be the same. So, I started teaching myself how to draw. I took Procreate classes, downloaded new brushes, discovered new artists who inspired me, and just kept going.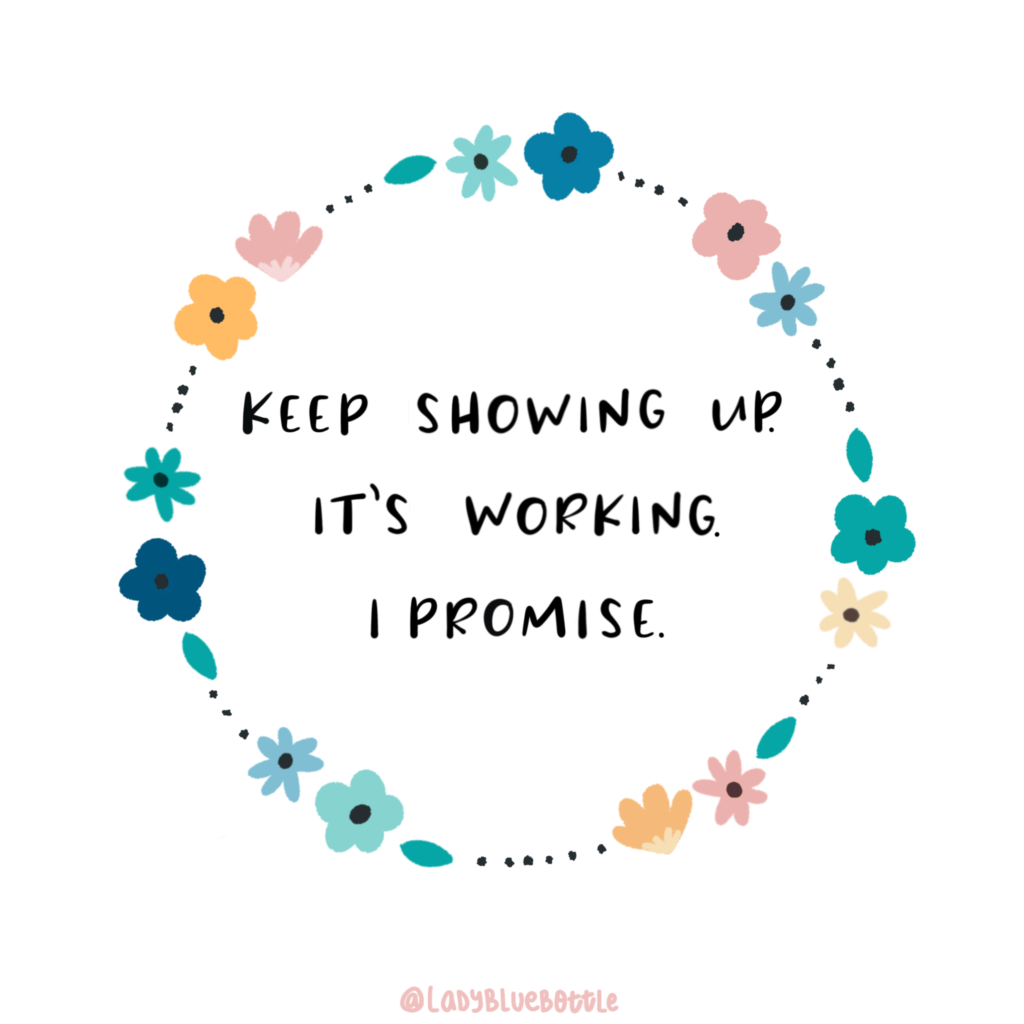 I added flowers and dots to my skillset. You can do a lot with flowers and dots. When I found artists like A Peace of Werk and Marina Pappas, I knew I wanted to up my game. It took time, energy, effort, and a lot of failure, but I finally started to feel like, dare I say, an artist.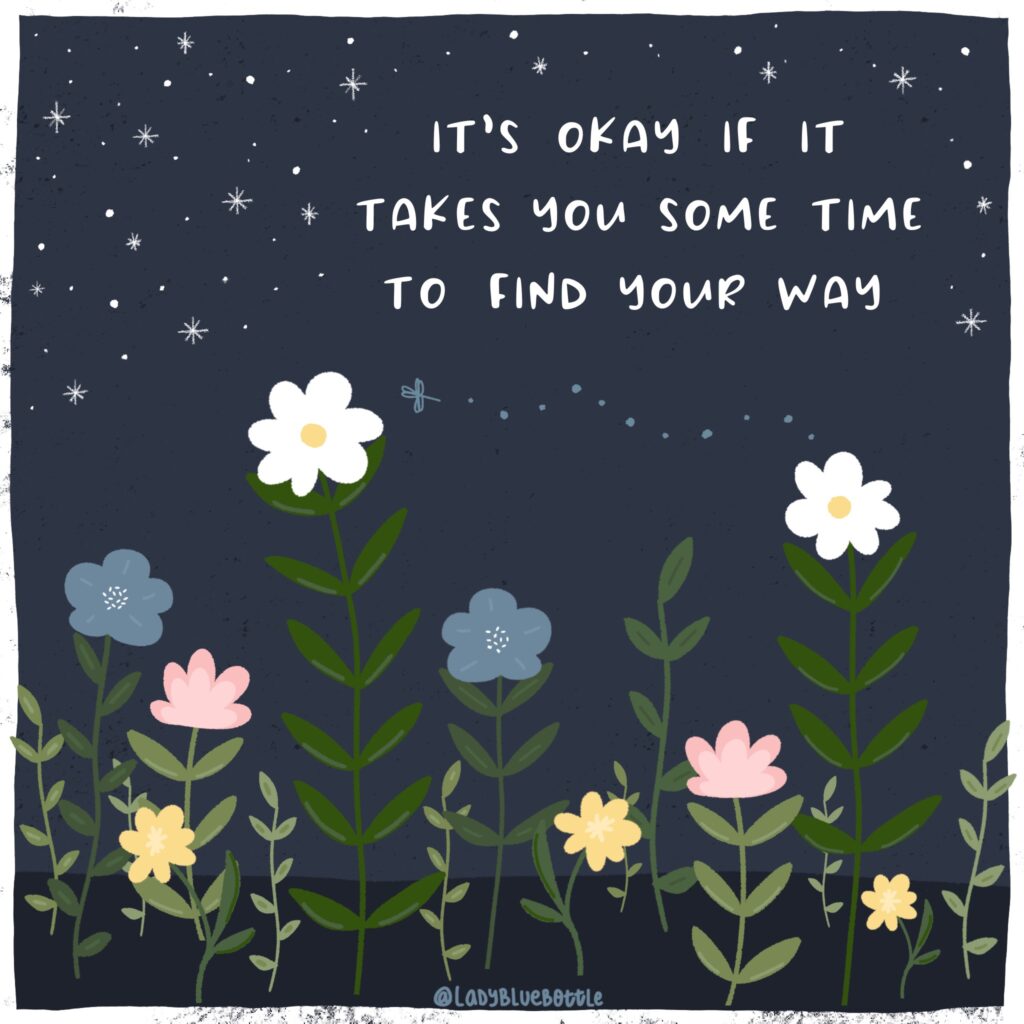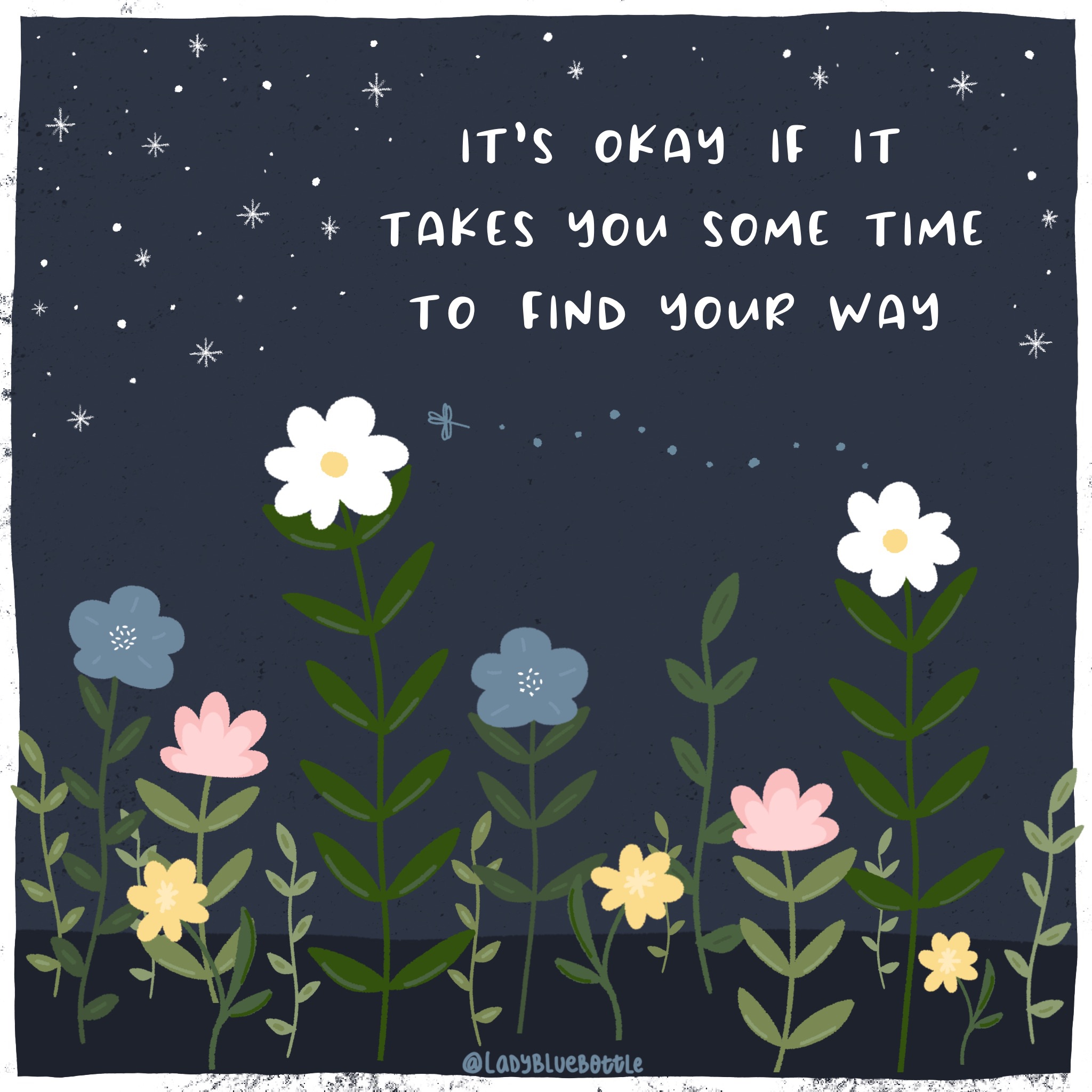 I tried new shapes and colors. I journaled and wrote poetry to come up with just the right phrases to pair with my designs. I turned my hand lettering into a custom font. I've learned so much over the past few years about illustration, digital drawing, website design, and building community.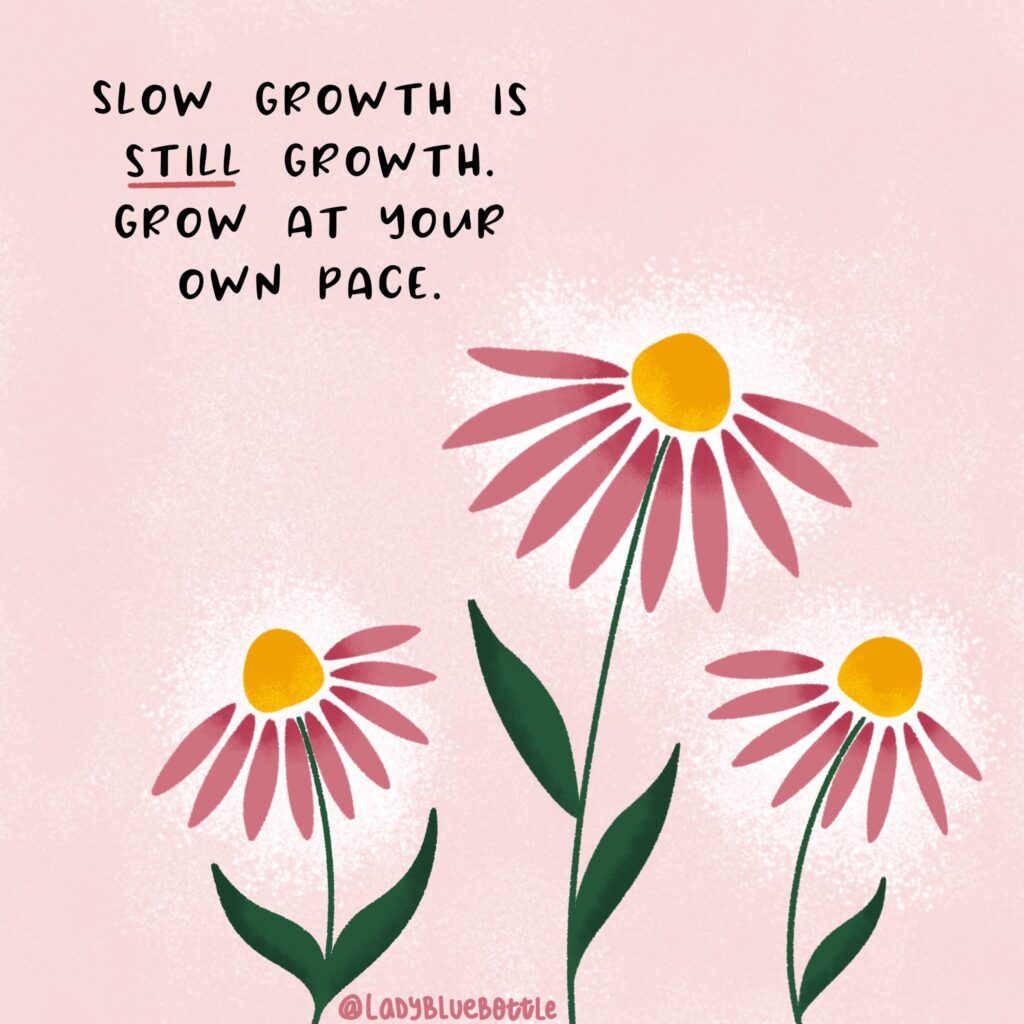 Today, Lady Bluebottle looks much different than it did yesterday. I'm confident my style will change again as I continue to grow. I don't know what comes next and that's okay. I'm choosing to trust it will be something beautiful.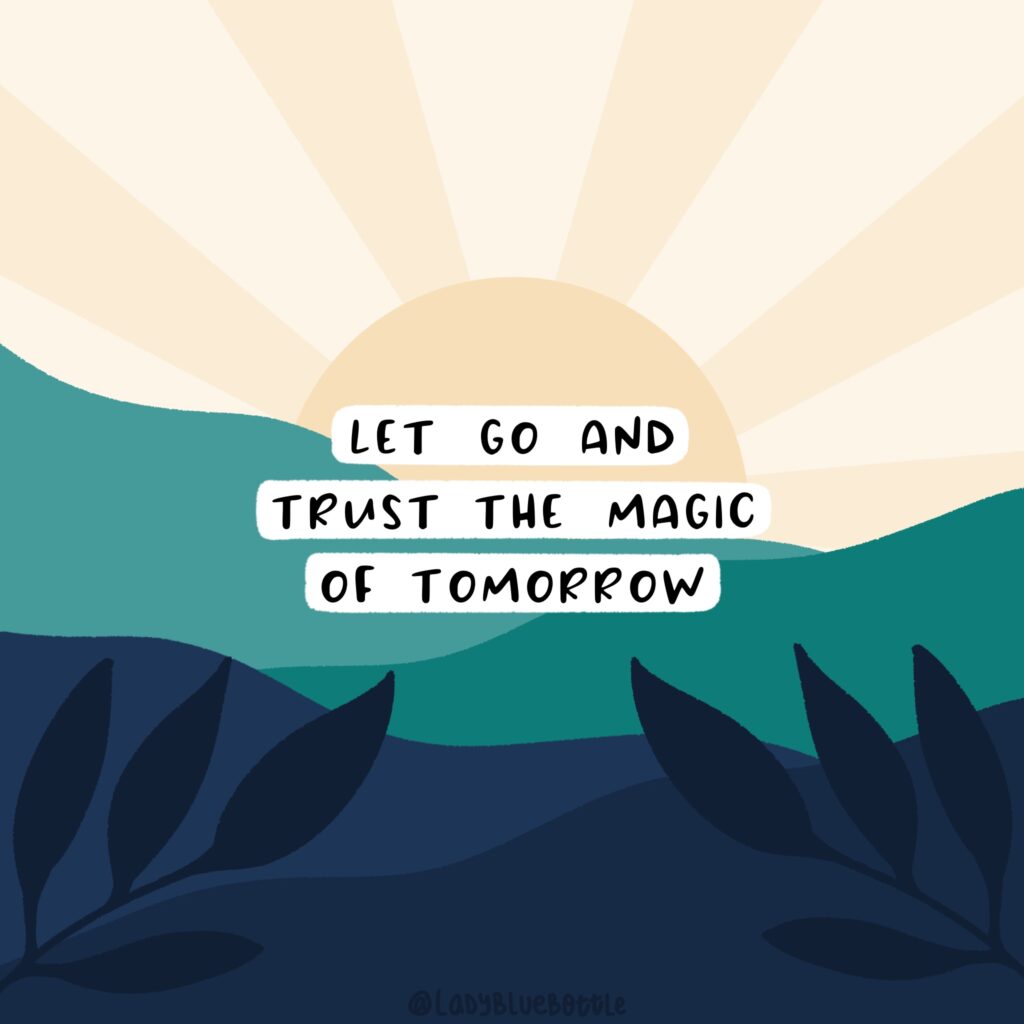 Thank you for being here. Thank you for being you. Remember, you can reinvent yourself anytime. You can change and still be you.