When I was in my twenties a few months couldn't go by without a wedding invitation showing up in my mailbox. Unlike me, most of my friends found their special someone at an early age. Month after month they got engaged, planned their weddings, and registered at stores like Target, Macy's, and my personal favorite, Crate and Barrel.

What that meant for me was a lot of shopping that resulted in a long, mental list of everything I wanted to register for when my time came. Only it didn't. After a few years of buying champagne glasses and garlic presses for my friends, with no potential suitors in sight, I was ready to outfit my own kitchen.

I moved into my first apartment during my senior year of college. It was a small, one bedroom in the basement of a house. Moving directly from campus housing, I was short on furniture, decor, and just about everything I needed for a functioning kitchen. Shortly after moving in I went to a local store and stocked up on the cheapest set of knives, forks, and spoons I could find. I bought Corelle plates similar to my mother's and a skillet I found on the bottom shelf.

Over time the allure of having my own apartment wore off. As I moved into my mid-twenties, the practicalities and realities of life started to weigh on me. My apartment was missing key furniture pieces (like a couch) and other staples of adulthood I expected to have by 25.

By this time my silverware was either bent or no longer silver. I realized I hadn't done research on brands or quality when I first bought a few items for my kitchen all those years ago. Plus, I hadn't even thought about my own preferences when it came to the style and function of my kitchen. I bought what I knew and I bought what was cheap.

So, if I wasn't getting married anytime soon, did that mean I should only have three forks, a few mismatched bowls, and old non-silver silverware? No. I deserved the same nice household items my married friends had, even if I had to buy them for myself. It wasn't until I spent months scouring online registries and gift wrapping place settings for other people, that I truly realized I hadn't made the best selections for me.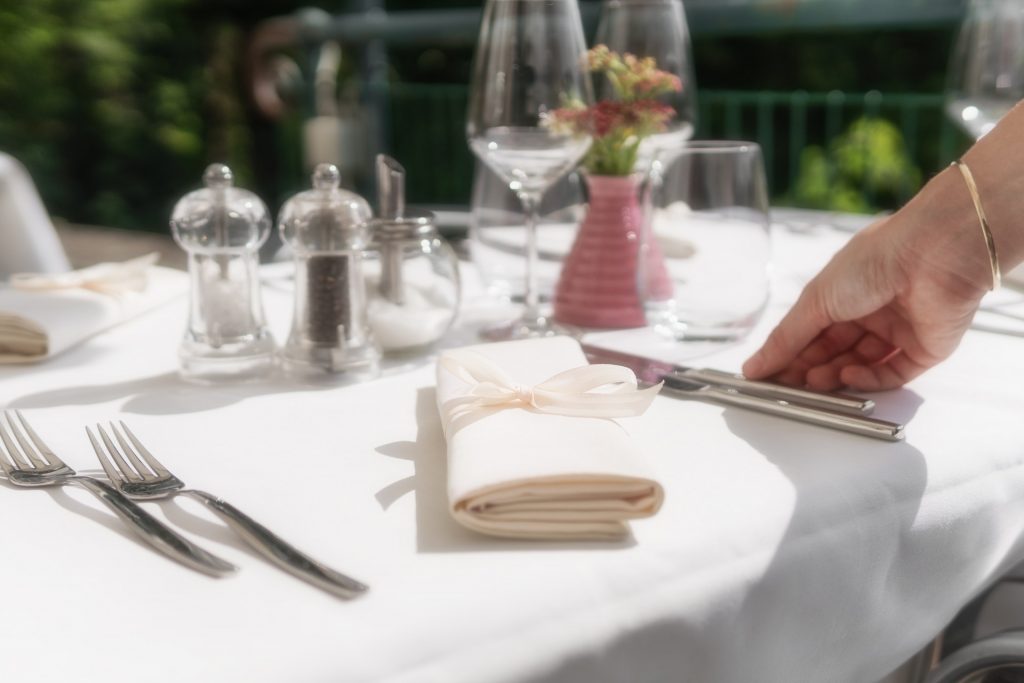 One day, while talking to my newly engaged friend about the items on her registry, fatigue started to set in. I was frustrated and confused. I was watching my friends move forward and reach milestones, while I was holding back. I felt like I was waiting to build my life until I had someone else in it. How long was I going to wait? It was time to craft a life for me and buying dishes was going to be my first step.

It took time. I shopped carefully, picking out glasses and plates, visualizing my kitchen and the life I wanted. I asked myself questions along the way. Did I like it? Was it me? Would it last? Finally, I settled on dishes, (these, if you're curious) and silverware (this set!) that I'm happy to say I still like to this day.

A wedding registry is a rite of passage, albeit a small one, I missed out on as a young woman. There were moments it didn't feel small, like when I was wrapping my third set of salt and pepper shakers in as many days. In those moments, it felt as big as the smile on my face the day I bought myself a salad spinner.

Sorry, we couldn't find any posts. Please try a different search.