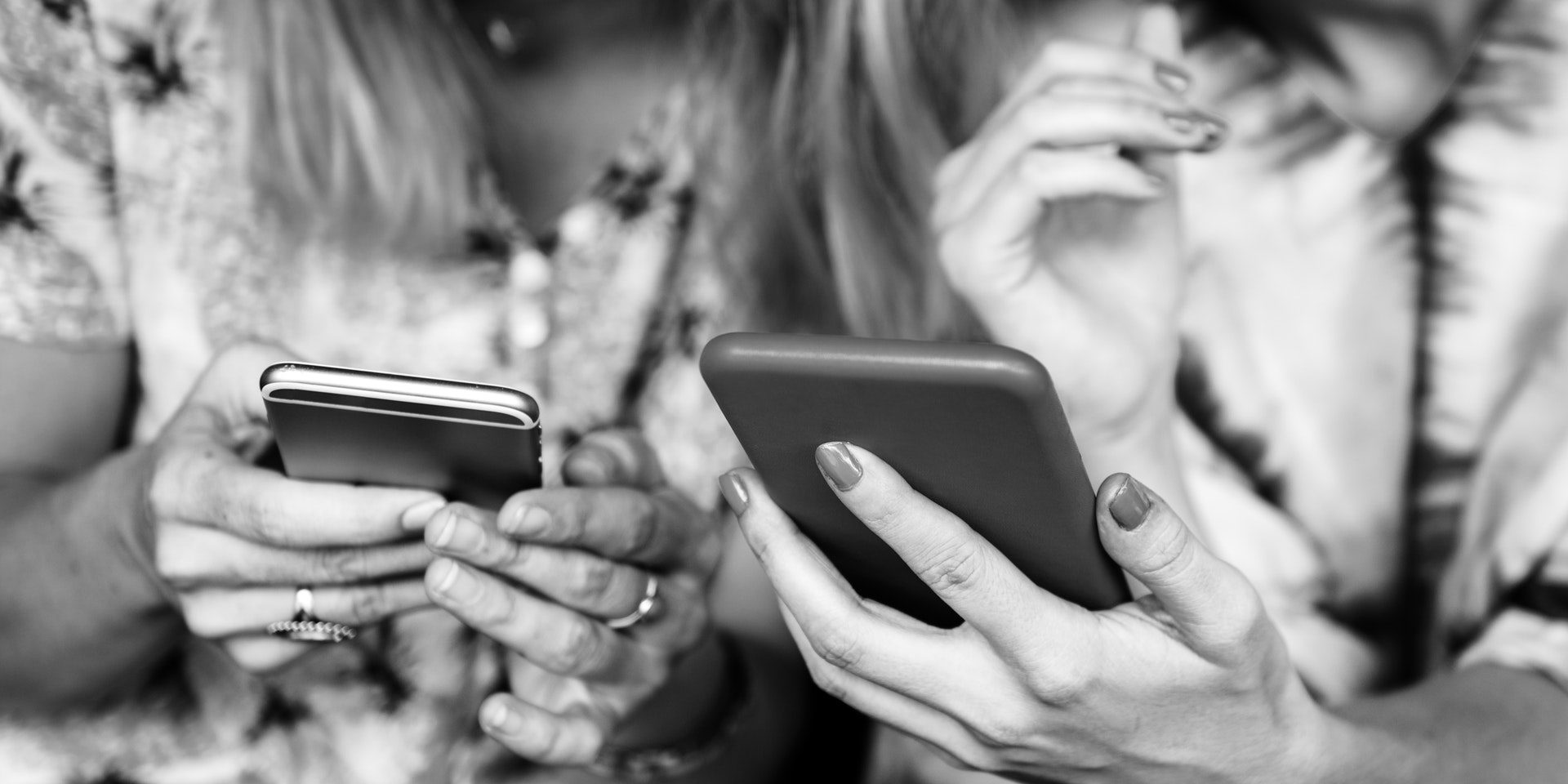 After my first blog post I had several people asking me what my ambition was with my blog. What was my goal, and quite frankly why was I bothering – there are already loads of powerful, potent voices echoing the internet, why was mine any different? We constantly scrutinise ourselves on how 'original' we are, but if we're being positive and proactive, why does it matter if our voice has been inspired and influenced? We feel this pressure that if we're going to do something we need to do it better, louder, ruder to be heard and to cling on to our originality. But why?

I'm not disputing that I am slightly intimidated reading and experiencing all of the powerful messages both men and women are sharing on social media, blogs, books and more. But instead of feeling like there's already somebody out there doing it better, so I needn't bother, I feel more inspired than ever to join the chant.

One of the most inspiring things I've listened to of late is Heather Lanier's TED Talk '"Good" and "bad" are incomplete stories we tell ourselves". The biggest take out for me was this:

"It's about how eager we can be to label a situation, to put concrete around it by judging it. But reality is much more fluid, and good and bad are often incomplete stories that we tell ourselves."

For me, this is just that. As Heather would say I'm 'loosening my grip' and not expecting to be good, or bad, but removing the expectation of perfection and with that allowing myself to be curious. I'm curious to see what I write about, how I write it and how it impacts people. I'm letting go of the expectation that it has to be perfect, it has to be "good" or the fear that people might think it's "bad".

We are so obsessed with self-labeling, we let it get in the way of what we want to do or want to be, simply because we don't fit into that 'box' perfectly. "I can't post a picture of me in my gym gear, I'm not a fitness blogger" – or if you do, it's judged as inadequate compared to those with 50k followers and legs like a maned wolf. We might not say these things on the outside, but we hear them on the inside. There's a sense of competitiveness that we can't seem to escape. We perceive people's highlight reel on their Instagram feed as a perfectionism we desperately need to chase. If we don't eat as green we're not as clean, if we don't meditate as much we're not mindful, the list is endless. We follow and obey the structure, conforming to the rules without even realising we're playing. Chasing this unrealistic perfectionism quite frankly is exhausting and we're eating it for Breakfast, Lunch, Dinner and every minute in-between.

This writing experience is an attempt to be fluid, to unleash these shackles of judgement. Who cares if people think it's "good" or "bad" – as the ancient parable Heather refers to preaches I'd like to reflect and think 'good or bad, hard to say'.

Watch Heather's TED Talk in full here.

Written by Emily Ricketts. You can find her writing on her new blog, on Twitter and on Instagram.