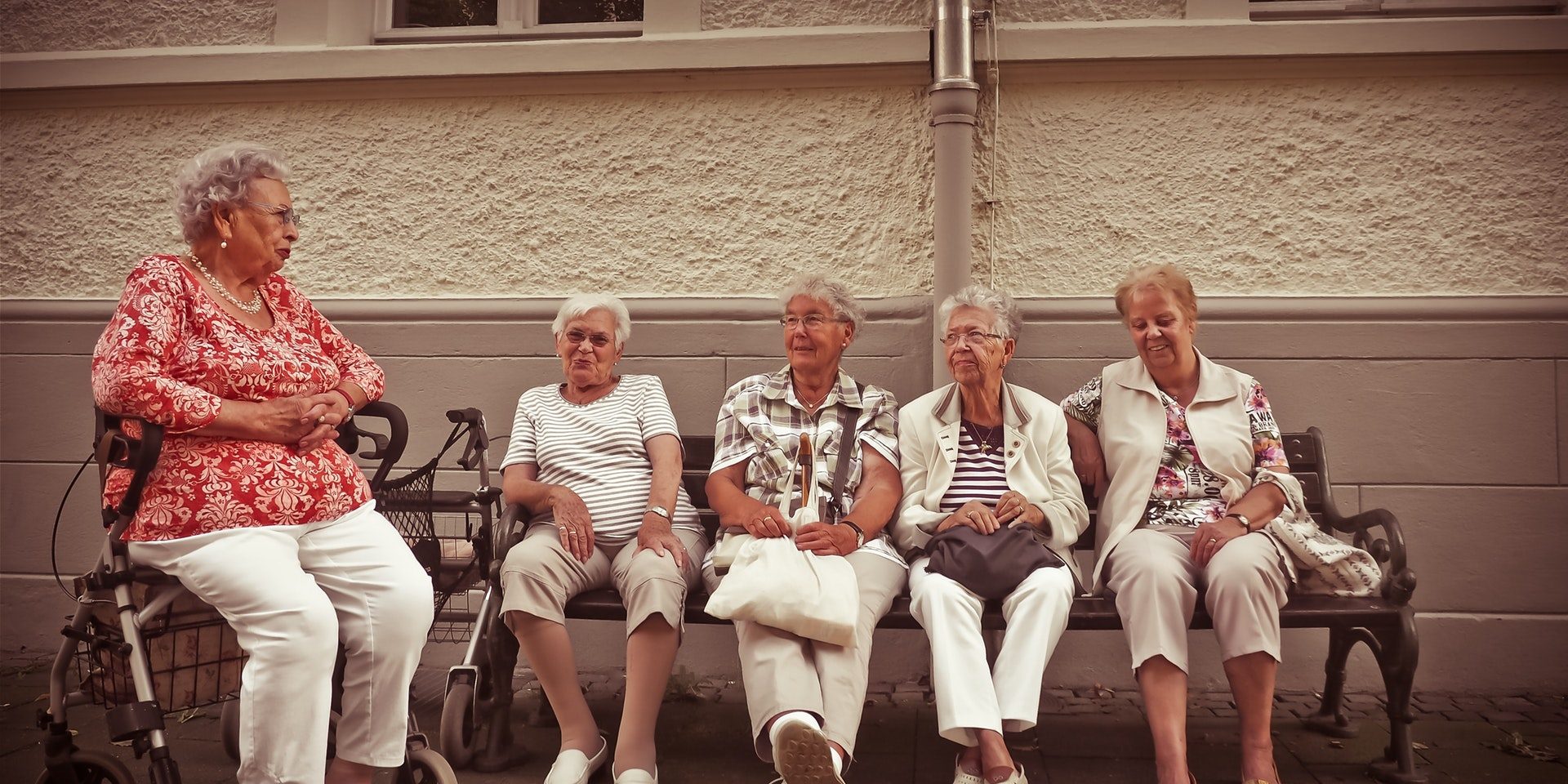 It was January in Washington, and without funds to turn on the heat, or buy adequate groceries, I didn't have a choice. I started my car and made the forty minute drive to my newest job. The sun snuck its morning glow through the trees as my car crept up to the massive red brick house sitting back off the drive in a high-society city. The landscape resembled an expensive Japanese garden of trees and ponds before depression took over. It desperately needed the attention of a gardener to return it to what it might have been.
I had left my nanny position to pursue an upscale career path; a secretary at a law firm. Three months later, they, the ones in the nicest suits decided I did not fit well with them. Unemployed, with many ridiculously overpriced blouses, I went on a new job search. An ad for a part-time, elderly caregiver was the only opportunity I qualified for at the time.
I hesitated dialing the phone number from the ad. I was not fully confident I could do the job. My mom had Multiple Sclerosis, and passed when I was fifteen years old. Thus being around people in wheelchairs and bedridden only reminded me of her. Regardless, I pleasantly asked for an interview with the lady on the other end of the line. I refer to her as The Lady in Charge, due to her difficult to pronounce Ukrainian name. I ended up landing the position immediately over the phone, and would start the following day.
I parked my car next two to others near the side of the house and searched for the front door. Locating the carved wooden French doors, concealed partially behind creeping ivy, I knocked with false assertiveness. The owner of the home, the Lady in Charge was eccentric and elusive as she welcomed me inside. Her turquoise silk robe covered her wrinkled skin from wrist to ankle. She invited me to sit with her in the front room to fill out paperwork as she combed her hair. The Lady in Charge ran over the expectations in her thick accent.
Her husband who lived in the shadows upstairs was off limits to any of the staffs' care. None of the three other caregivers there had seen either the upstairs, or the husband. The Lady in Charge was his sole provider. We were to leave all trays of freshly cooked food at the bottom of the steps. Only once the empty tray was returned to the bottom of the steps, could it be taken to the kitchen. She stood and declared, "the rest of the work is common sense." Then disappeared up the stairs; I never saw her again.
I searched for a staff member to give me instructions and discovered downstairs had five rooms, two near the kitchen and three in the back. There were a total of two bathrooms, one for residents and the other with STAFF labeled on the door.
Resident Number One believed adamantly that she was a famous Hollywood movie star. She wore sparkling hot pink boas around her neck and constantly fussed over her long and yellowed nails. Because of this, Resident Number One was too famous to walk to the bathroom, so at least two times in my short four hour shift I had to clean the bedside commode in her room. In addition, Resident Number One watched every soap opera on television, pointing out characters like old friends. She often asked if I would practice dialog with her for upcoming auditions, of which didn't actually exist.
Resident Number Two lived next to the so-called movie star. I couldn't figure out why Resident Number Two was living there. We conversed off and on as she moved about the house like a bored kindergartner. On my fifth day, Resident Number Two's therapist came while I was on my ordered fifteen minute break. She asked me to join her. I was more than curious as the therapist began asking Resident Number Two questions.
The therapist held up a pencil, and asked "what is this?"
Resident Number Two stared at it, thinking for what must have been a full minute, and then finally muttered, "I don't know."
Her therapist looked at me, and then back at Resident Number Two. "This is how the stroke has affected you. This is a pencil."
I realized why she was here, although it didn't seem like the correct environment for her disability. Resident Number Two asked me every day when she could leave. I would only reply with a shrug and a disappointed expression.
Then there were the three ladies in the back rooms. Resident Number Three was a retired nun, who seemed ashamed to be there, to need help, or the company of others at all. Her room smelled the least of urine and dirty bed linens. I wanted to know the most about her, but knew the least. Anyone that quiet must have captivating stories to tell.
There was Resident Lady Number Four, a Russian ex-maid. She stole the prize for making me laugh, yet want to ring her neck at the same time. Resident Number Four had a thing about Folgers coffee I will never understand. She even knew I hadn't stirred it counter clock wise, like she requested.
"You did not stir my Folgers correctly!" she yelled at me, in her thick Russian accent. "I must have new Folgers. Start over!"
Resident Number Four was not only demanding, but portly. Every morning as I lifted her, bear hug style, from the bed to the wheelchair, and from the wheelchair to the toilet she would yell in my ear "BM! I need to make a BM!"
Yeah, I got it lady, I thought, but you weigh three times as much as me! I simply couldn't move her any faster.
Resident Number Five had dementia. She would be sweet one minute, and then would go off and not know what happened the next. Resident Number Five was only allowed to watch the Animal Planet channel, because it did not contain anything that would upset her. I, wanting to push fate, turned on a television sitcom for her. Doing so backfired.
She screamed "Animal Planet, Animal Planet!" until I turned it back.
Then one night as I got Resident Number Five ready for dinner, she thought I was her daughter who had come to take her out to eat. She let me dress her and brush her hair. I mentioned several times I was not her daughter, but she didn't seem to understand. Then I put her in the wheelchair and took her to the dining area.
Once seated at the table, Resident Number Five started screaming at me for being an ill considerate, spoiled daughter who doesn't know how to treat her own mother. Resident Number Five became angry with me like the flick of light switch. This wasn't the restaurant she wanted to go to. She wouldn't eat her dinner and demanded to go back to her room. Giving in, I took her back to her room, put on her pajamas, and then lifted her into bed. When I went to tuck her under the sheets, she slapped me across the face. The drive home later was full of tears as my mind tried to process the reality of what growing old involved.
As a caregiver for the elderly, I emptied potty bags from commodes, and lifted women three times my size. I changed diapers, and bed linens and fluffed pillows. I dusted furniture, baked cookies, and gave out medication. I washed my hands like I had obsessive compulsive disorder, and wondered about the husband hidden upstairs.
I lasted a little longer than two weeks as an elderly caregiver. I decided to go back to being a nanny, and landed an interview and new family within a week.
For several months after I left, my mind often thought of the ladies who may or may not remember I was there, the husband upstairs, and the tinge of fear about getting old.
---
Savannah Hendricks, a wine loving writer, is the author of Nonnie and I, a story about a girl and her pet giraffe set in Botswana. She often daydreams about her childhood days spent with her mom, who was diagnosis with Multiple Sclerosis, and passed away too soon. You can read more of Savannah's writing on her blog, The Seashells of Life, on Twitter, and on Instagram.