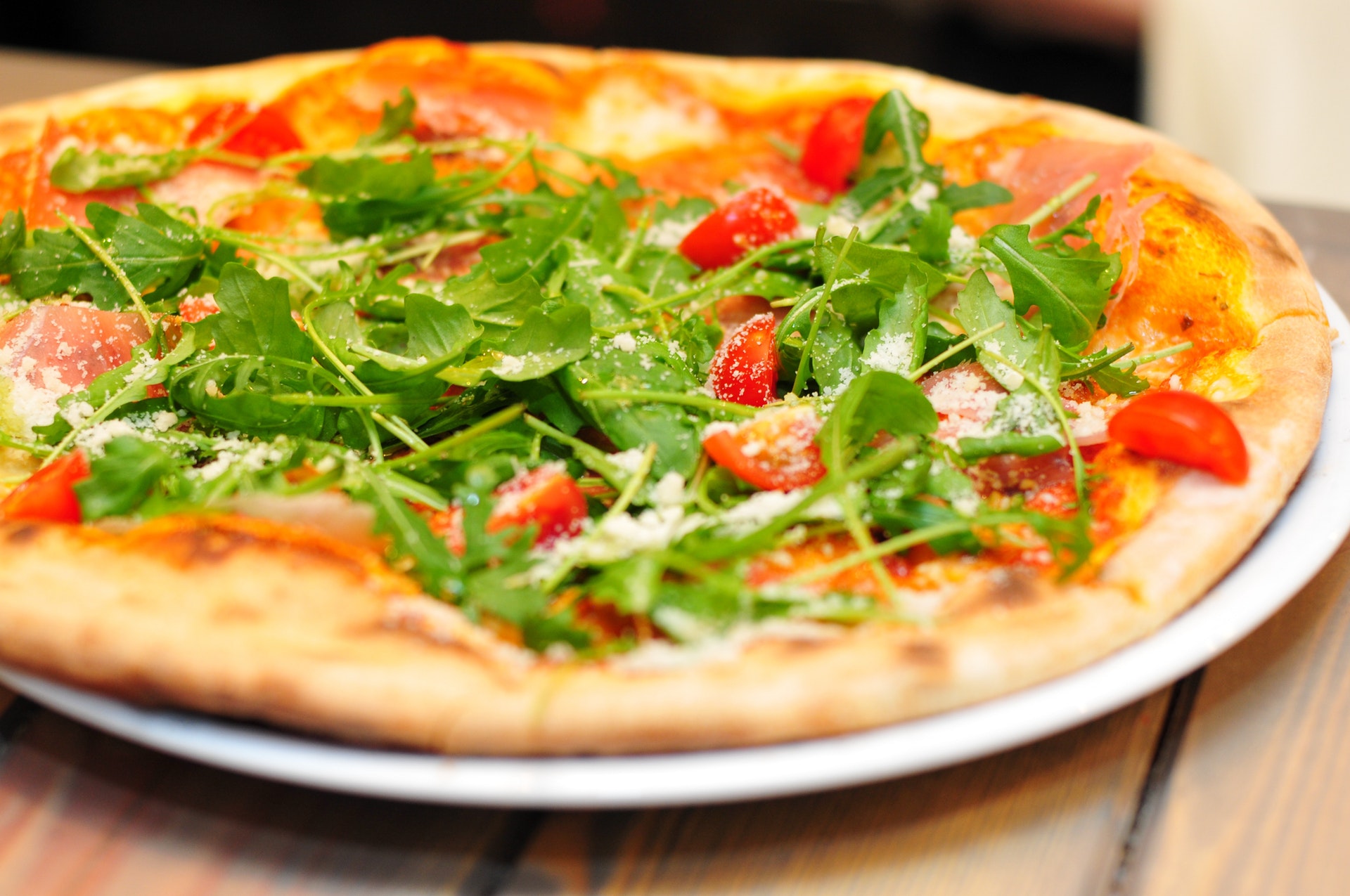 At Lady Bluebottle we plan to talk a lot about food. What to eat, where to eat, how much to eat…you get the idea. Restaurant recommendations and recipes are also in the plans! But first, pizza.

It's a new year and we are supposed to be following a resolution to eat less pizza right? Wrong! We're not saying eat more pizza, we're just saying keep eating pizza.

A night out for wood fired pizza is always a delicious treat. Like the Neopolitan pizzas offered at Via Tribunali in Seattle. Yum. But sometimes a night out isn't always an option and delivery pizza just won't cut it. Sure, you can pick up a frozen pizza from your local grocery store but with a few simple steps you can get into the homemade pizza game yourself.

Here are a few recipes from fellow bloggers that are sure to please without breaking the bank or taking up your whole evening.

You can't go wrong with a classic margherita style pizza like this recipe from Rebecca over at Sugar & Soul Company.

Check out this unique and easy homemade bacon alfredo pizza idea from Jessica's blog, Butter with a Side of Bread.

We are drooling over this quick, easy, and flavor packed rustic flatbread chicken sausage pizza recipe from Monica at Monica Wants It.

Need a date night idea? Gavin and Karen make pizza romantic with their homemade rosa pizza. So sweet!

What's your favorite kind of pizza? Do you make your own? Share links to your recipes in the comments!

Sorry, we couldn't find any posts. Please try a different search.