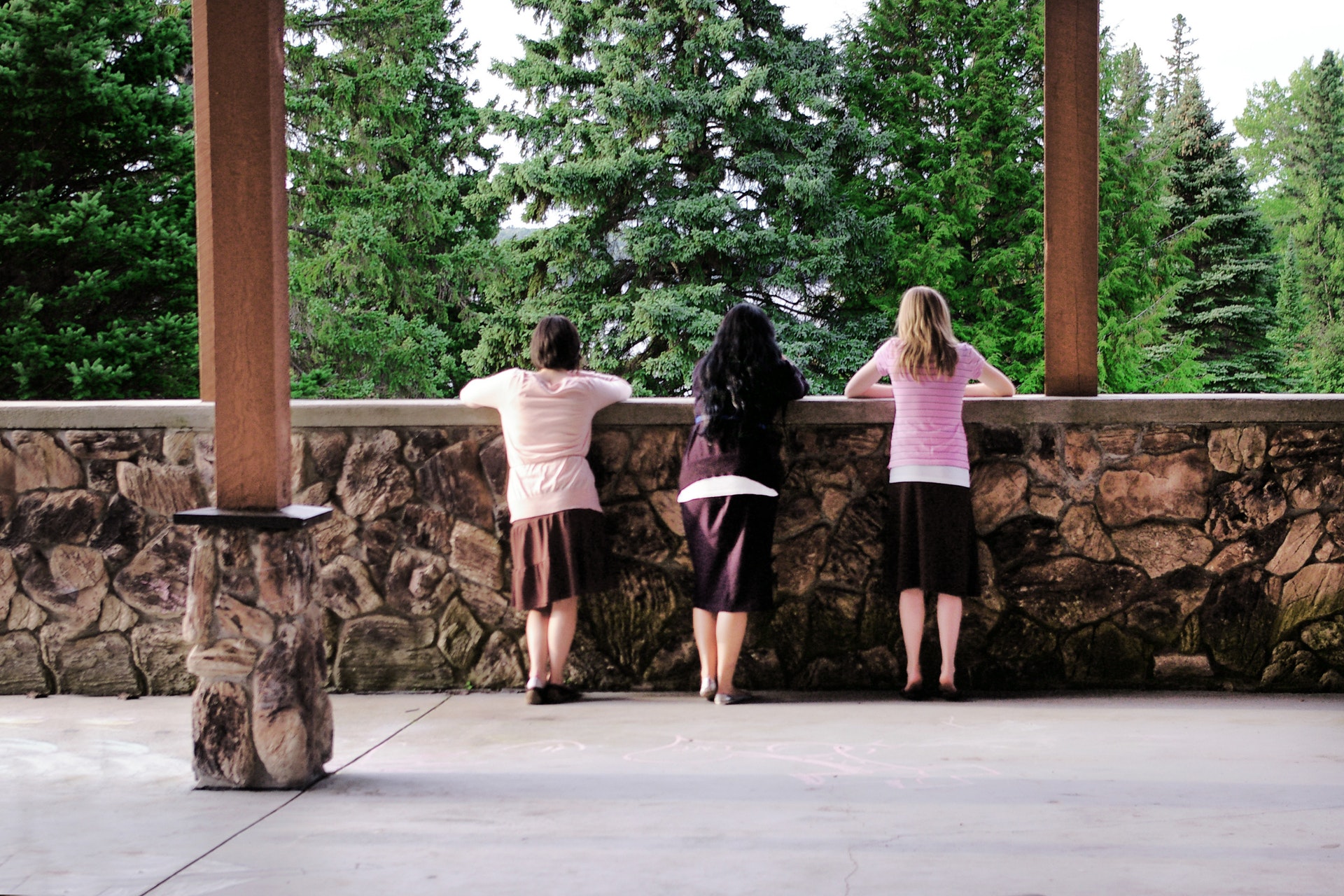 I spent the last few weeks fully focused on building Lady Bluebottle's online community. It's an idea I've had a few times in the past that never came to fruition because it wasn't fully formed. Right now Lady Bluebottle isn't fully formed either but she's on her way.
I wanted to take a minute at the beginning of our journey together to share why building a community for women is important to me. The main reason is, despite energy and effort, the communities of women I have surrounded myself with for years no longer exist in the way I need.
I'll share one example that happened years ago but still affects me to this day. In college I was part of a group of 9 girlfriends, some of whom I was closer to than others. When we were going into our final year of school we had to make decisions about campus housing.
As the deadline loomed I found myself suffering from a brutal cold. I dragged myself to class and spent the rest of the day in bed for the better part of two weeks. When I was finally feeling better two of my friends sat me down. They told me that everyone had decided to live together and share two apartments next year, but there was only room for 8 women.
I was number 9.
I was hurt so deeply that I'm still healing, years later. I did not want to see my friends anymore. I felt completely abandoned and discarded.
That day changed the rest of my life. I found an apartment off campus. I dropped out of school for a semester after I found myself crying in class every day. When I returned to school I became a commuter student, spending as little time as possible on campus.
My entire college experience had gone from a fun, collective, supportive group of women to me being utterly alone. I lived alone. I spent most of my time alone. I was so hurt that it took me a long time to let myself make friends again. For years I had no community.
Life changes, friendships change, and people change. What remains the same is the ability for a community of women to enrich our lives. I created Lady Bluebottle to help bridge the gap between the community you have and the community you need.
Lady Bluebottle is a community space for you to gather, to rest, to share your story, and to be heard. Or, if you choose, you can just listen. We are building a community for you and we are filling it with stories, resources, and support so you will never be alone.
Visit our Community page and tell us what else you'd like to see on our site. What do you need?
Sorry, we couldn't find any posts. Please try a different search.